All pupils wear:
Nursery- Y4: Red round neck jumper or cardigan (required)
Y5/6: Red v-neck jumper or cardigan (required)
Grey skirt/grey Trousers or grey pinafore dress (required)
Grey tights or grey socks (required)
Black sturdy school shoes (required)
White polo shirt (EYFS, Year 1, 2, 3 and 4) (required)
White shirt (Years 5 and 6) (required)
Black school tie (Years 5 and 6) (required)
Red or Black head scarf (required)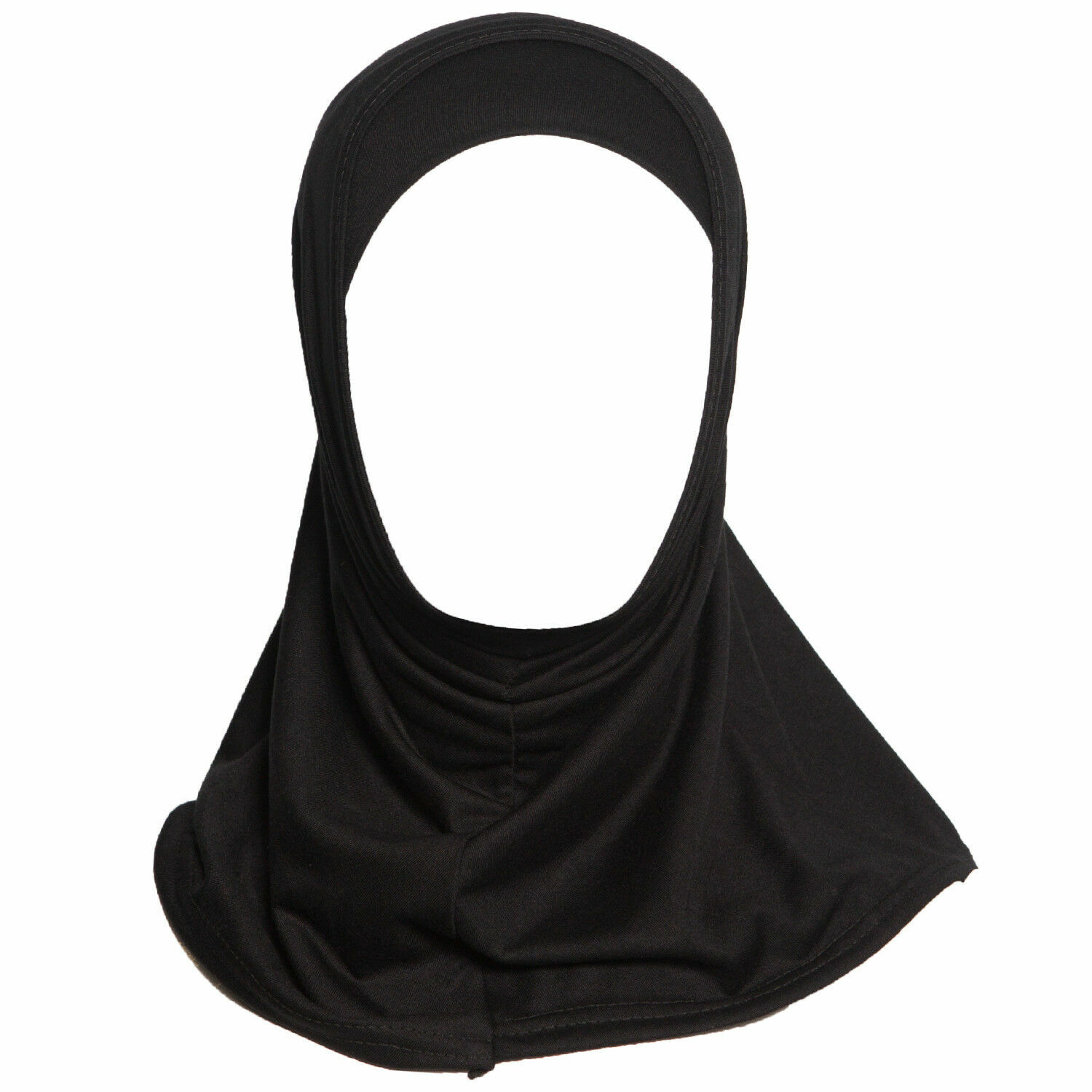 Red Nechells book bag (optional)
General items (unbranded) will be accepted
PE Kit
All pupils wear:
White PE T-shirt (required)
Black shorts or tracksuit bottoms (required)
Trainers (required)
A Nechells PE bag (optional)
All pupils must bring their PE Kit to all PE lessons and extra-curricular clubs. PE is a statutory area of the curriculum. However, for health and safety reasons if your child does not have their kit in the academy, they can not take part in the lesson.
Please ensure that all children's clothes are clearly labelled.
Kit should be brought to the academy on a Monday and taken home on a Friday. For health and safety reasons, if P.E. is taking place indoors children should be barefoot. Trainers are needed for outside PE.
Swimming
You will be notified when your child goes swimming. They will require an appropriate swimming kit and a towel for these sessions. Swimming takes place at Wyndley Leisure Centre.
Appearance
Pupils are not permitted to wear:
Jewellery except for one small stud earring in each pierced ear
Make-up
Casual shoes, trainers, boots, Velcro shoes or stiletto heels
Accessories
Jeans, casual trousers etc.
Hair cut: no tram lines, under cuts or other extreme style/colour (required)
Cost
The Department for Education's (DfE) Admissions Code (December 2014) highlights the importance of the cost of uniform and that policies regarding school uniform do not discourage parents from applying to a school of their choice because of cost. Academies will therefore be expected to consider the needs of every group and any existing suppliers of school uniform.
In sourcing school uniform, each academy should be able demonstrate how best value has been achieved i.e. keeping compulsory branded items to a minimum and where possible the parents' availability to purchase these from supermarkets.
Where suppliers are used, single service contracts and cash back arrangements should be avoided and any savings negotiation should be passed on to the parents. Details of where uniform can be purchased should also be set out in Appendix 1 of the above Policy.
Academies are also be expected to keep the cost of supplying the uniform under review.
Equality
The academy should widely consult on its proposed uniform policy or any changes to an established policy and document the consultation process undertaken, and the decisions taken in weighing up competing points of view. To minimise the risk of wider challenge the academy may wish to seek input from relevant religious communities and/or authorities to demonstrate that it has fully considered the issues.
In determining a uniform policy, academies may decide that the needs of individual groups are outweighed by factors. This may include health and safety, security, teaching and learning, protecting young people from external pressures promoting a strong, cohesive school identity that supports high standards and a sense of identity among pupils, as well as the need to promote harmony between different groups represented in the school. The academy must balance the rights of individual pupils against the best interests of the school community as a whole.
Noting the academy's obligations under the Equality Act 2010, many schools have chosen to adopt a neutral or flexible policy i.e. which permit girls to wear trousers instead of skirts.  Academies will need to carefully consider any requests from pupils to vary the Policy, and particularly from those who have any of the listed protected characteristics under the Act, including but not limited to disability, religion and gender reassignment (or transgender).
Requests must be reasonable and should be put in writing to the headteacher. Requests should be considered on a case by case basis and with reference to the circumstances and we recommend that any decisions and the reasons for these are documented by the headteacher appropriately.
Challenges to the Policy that cannot be resolved should be escalated using the Complaints Policy, however, academies may also wish to consider what insurances are in place to meet any claims which may subsequently arise out of a parental complaint.
Non-compliance
The DfE's non-statutory guidance on school uniform (September 2013) sets out the academy's right to discipline pupils for breaching rules on appearance or uniform, provided that it is in accordance with the academy's published behaviour policy.
This includes the headteacher's (or person authorised by the headteacher) right to ask the pupil return home to remedy the breach.
If a pupil is asked to return home to remedy the breach, the DfE is clear that this is not an exclusion but should be considered as an authorised absence. If, however, the pupil breaches the Policy in such a way as to be sent home to avoid school, the pupil's absence may be considered as an unauthorised absence. In both cases the pupil's parents must be notified and the absence should be recorded.
All uniform can be purchased from our suppliers from Gogna or unbranded from most supermarkets.

This link takes you to our branded school uniform by clicking on the following link: here

67-69 Rookery Rd,

Handsworth,

Birmingham

B21 9QU

Tel: 0121 523 5572